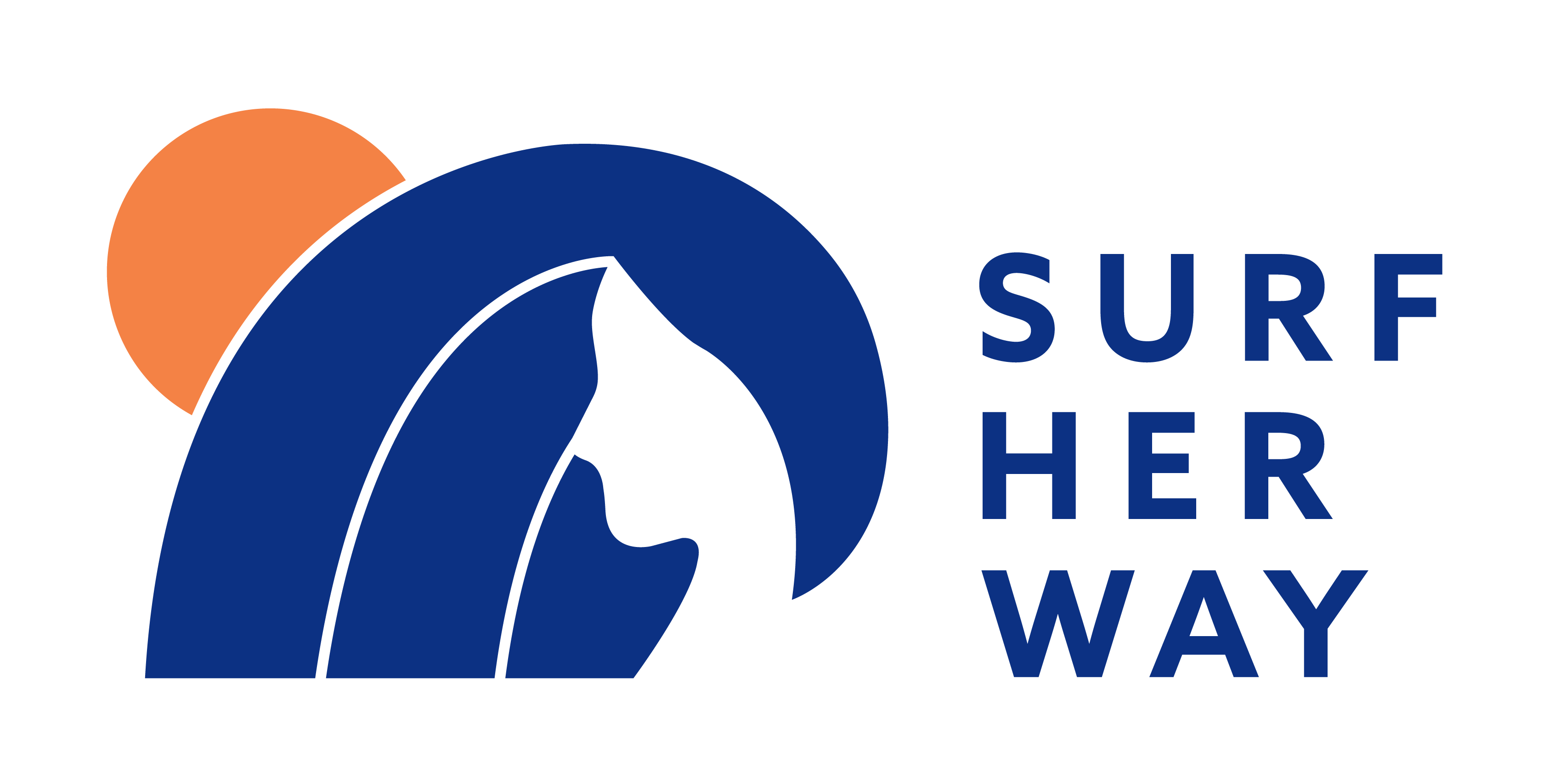 THERE'S A WAVE FOR YOU.
Surf Her Way encourages Women and girls to discover the freedom and joy of surfing as a way to be abundantly connected to nature and each other, be confident and happy.
Find a program
Subscribe to hear more from us
Upcoming Programs and Sessions:
SURF HER WAY COACHING SESSIONS
These sessions are great opportunity to take time for yourself and progress your surfing and meet like minded women.
These coaching sessions are for those who are paddling out, catching unbroken waves and successfully. But are now looking to refine their skills, improve their style and progress their surfing.
Our Surfing Australia qualified coaching team offers tailored coaching approach to support you throughout your journey.
UPCOMING SESSIONS:
Friday 13th October @ 9.30am – Torquay Surf Beach – Ange King Coaching Session  – Intermediate – Book Here
Friday 20th October @ 9.30am – Torquay Surf Beach – Ange King Coaching Session  – Intermediate – Book Here
Friday 27th October @ 9.30am – Torquay Surf Beach – Ange King Coaching Session  – Intermediate – Book Here
Friday 3rd November @ 9.30am – Torquay Surf Beach – Ange King Coaching Session  – Intermediate – Book Here
Friday 10th November @ 9.30am – Torquay Surf Beach – Ange King Coaching Session  – Intermediate – Book Here
Stay Tuned for more sessions coming soon. Or if you have a group of friends that want to book in a session get in contact with us here